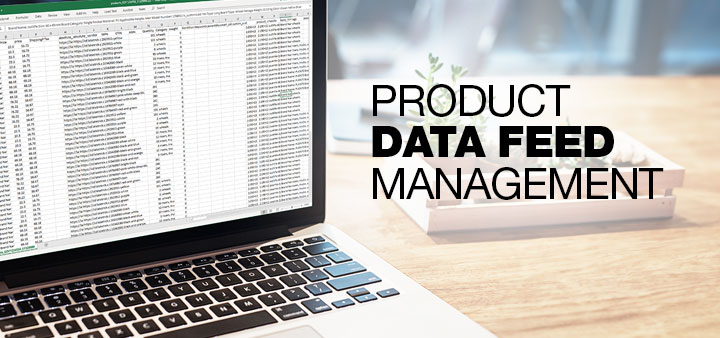 Met onze gebruiksvriendelijke interface kunt u moeiteloos uw eigen data feeds maken en beheren via het tabblad "Datakoppelingen" op uw accountpagina. Deze krachtige tool stelt u in staat om meerdere feed connecties te creëren en aan te passen volgens uw specifieke vereisten.
Een nieuwe feed connectie aanmaken is een fluitje van een cent. Navigeer naar het tabblad "Datakoppelingen" op uw accountpagina en klik op de knop "Nieuwe datakoppeling". Hierdoor wordt een formulier geopend waarin u de benodigde informatie voor uw data feed kunt verstrekken.
Begin met het kiezen van een naam voor uw verbinding waarmee u het doel of de inhoud ervan gemakkelijk kunt identificeren. Geef vervolgens de bestandsnaam op waaronder de feed wordt opgeslagen. Dit helpt bij het organiseren van uw gegevens en zorgt voor een naadloze integratie met andere systemen of processen die u mogelijk gebruikt.
In het formulier kunt u ook specifieke merken opnemen in uw feed. Door de gewenste merken te selecteren, kunt u de informatie afstemmen op uw specifieke behoeften. Deze functie zorgt ervoor dat u alleen de gegevens ontvangt die voor u het belangrijkst zijn, waardoor onnodige overbodige informatie wordt geëlimineerd.
Bovendien heeft u de flexibiliteit om de kopvelden (headers) die in uw feed worden opgenomen, te selecteren en de naam ervan te wijzigen. Dit stelt u in staat om de structuur en het formaat van uw gegevens te definiëren, waardoor compatibiliteit met uw bestaande systemen of toepassingen van derden wordt gegarandeerd.
Om uw workflow verder te stroomlijnen, bieden we de mogelijkheid om een FTP-account (File Transfer Protocol) aan te maken*. Hiermee kunt u automatisch uw gegevensfeeds laten uploaden naar een aangewezen FTP-server. Door dit proces te automatiseren, zorgt u ervoor dat uw feeds direct beschikbaar zijn zonder handmatige tussenkomst.
Met onze intuïtieve interface en robuuste functionaliteit wordt het beheren van uw data feeds een moeiteloze ervaring. U kunt eenvoudig bestaande feedverbindingen bijwerken of verwijderen als uw vereisten veranderen. Het tabblad "Datakoppelingen" biedt een uitgebreid overzicht van al uw feeds, zodat u de status kunt controleren en indien nodig de nodige aanpassingen kunt doen.
* Houd er rekening mee dat, om de FTP-functie correct te laten werken, we uw wachtwoord in een niet-versleutelde indeling moeten opslaan. Het is daarom raadzaam dat u een nieuw FTP-account zonder bestaande en gevoelige gegevens verstrekt.